We'd Love to Meet Your Friends! Refer a Friend and Earn $100 with Arborist Now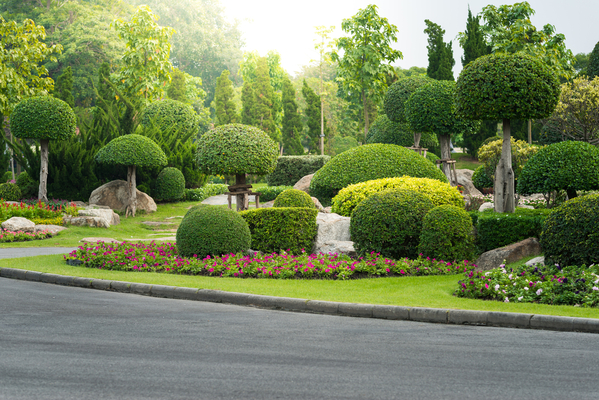 If Arborist Now has recently completed a job for you, you might be suffering from what we like to call "I-never-want-to-leave-my-yard syndrome." Don't worry, this is a common complaint among satisfied Arborist Now customers. And it won't go away!
The good news is that soon you won't have to choose between enjoying a great yard and visiting your family and friends. With Arborist Now's brand new referral program, you can help your friends to make their yards (almost) as enjoyable as your own! And if a friend that you've referred uses Arborist Now's services, you'll get $100 to spend with us.
When you find out about something great, it's natural to want to share it with your friends. That's what makes Arborist Now's referral program such an amazing opportunity. You'll get paid to do something you'd be doing anyway!
How to Use the Referral Program 
Using our referral program couldn't be simpler. It's as easy as 1, 2, 3, 4:
Sign up here to get your unique referral link.
Share your link with friends and family who need our services.
Receive $100 dollars to spend with Arborist Now each time one of your friends gets a job done with us.
Sit back and enjoy your constantly improving yard . . . or visit your friends and enjoy theirs!
But I Can't Think of Anyone Who'd be Interested!
If you're having a hard time thinking of a friend who might benefit from being put in touch with us, remember that we offer a wide range of services. It's almost certain that you know at least one person who could use professional tree service or landscape services. Do you know someone who:
Could use a tree trimming?
Has a dangerous tree and needs advice on tree removal?
Is looking for general yard maintenance?
Needs an irrigation system installed or maintained?
Is trying to figure out how to make a small space usable and attractive?
Wants to include "fun for the kids" in their landscaping plans in a tasteful way?
Wants to make their yard more environmentally responsible?
Wants to learn how to grow their own food but isn't sure where to start?
We can help with all these needs . . . and pretty much anything else related to tree care or landscaping. For a more extensive list of our services, see our websites: arboristnow.com and homescapenow.com.
Remember, estimates are free, so your friends and family can check us out at no cost to them. If they like us, you'll both benefit. If they don't, there's nothing to lose.
With our referral program, you can help your friends, help us, and help yourself. It's a win-win-win situation! Your friends get superlative arborist and landscaping services from San Francisco's top rated tree care company. We get to make new connections and meet new customers. And you get a thank you gift that will help you make your own yard even better.
The best part of getting landscaping work done is enjoying it yourself. The second best part is hosting your friends in your gorgeous backyard. Now, you can share your yard in a whole new way with Arborist Now's referral program. And with your $100 referral rewards, we'll be able to help you keep your yard in tip-top shape the whole time.
---