Why You Should Hire Arborist Now for Your Hedge and Shrub Pruning and Care in Brisbane, CA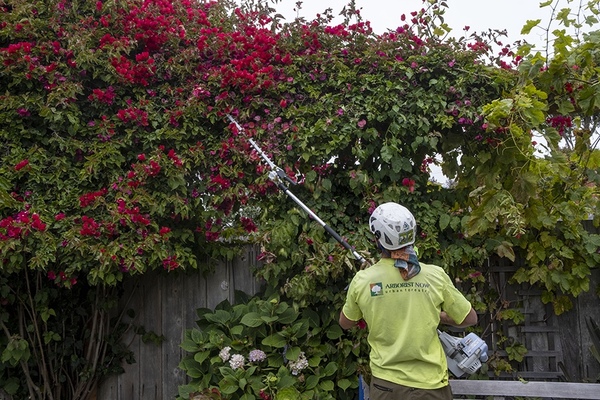 Why You Should Hire Arborist Now for Your Hedge and Shrub Pruning and Care in Brisbane, CA
Your landscaping and home deserve to look their best – which is why hedge and shrub pruning are so important for homeowners.
For those of you in the Brisbane, California area, there's an optimal choice for a tree care company to assist you with your pruning needs. Arborist Now is the best option, here's why.
First, let's talk about what goes into hedge and shrub pruning, and why it's important in your landscape.
Why Hedge and Shrub Pruning is Important is Brisbane, CA

California landscapes are varied and filled with a plethora of plants, flowers, shrubs, and hedges. While having a wide variety of plants adds a lot when it comes to texture, color, and shapes, it can also very, very quickly become unruly and problematic when it isn't taken care of properly.
Having experts assist you with hedge and shrub pruning will leave you confident that they are being cared for properly. Pruning your plants properly plays an enormous part in their health, growth, and often whether or not they stay alive.
Pruning, done incorrectly, can permanently damage or even kill your plants. Different shrubs and hedges also require different things out of pruning, and some benefit from it at certain times of the year, others at different times.
Why Arborist Now is the Best Choice for Hedge and Shrub Pruning

So, why is Arborist Now the ideal choice for your hedge and shrub pruning?
Not only do we care for the health and safety of your trees, but we also care for the aesthetics, safety, and health of your entire landscaping while working hard to add value to your property.
Arborist Now is extremely professional and carefully plans every step of the tree care and landscaping process for your property to ensure it is up to both your standards and ours. We are not satisfied until you are, and we will care for your trees like they are our own.
Contact Arborist Now Today for Assistance

Interested in choosing Arborist Now for your hedge and shrub pruning and care in Brisbane, California? Reach out to us today with any questions that you may have or to get started with your pruning needs today!
Give us a call or fill out our online form.
---