Why You Should Hire Arborist Now for Your Tree Structure Evaluation in Ross, California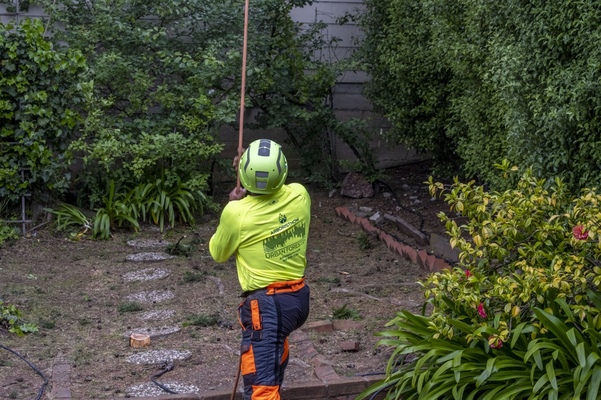 Why You Should Hire Arborist Now for Your Tree Structure Evaluation in Ross, California
For those of you in Ross, California, have you thought about having a tree structure evaluation in your landscaping? If not, here's why it's important and why Arborist Now is the best company for the job.
First, let's talk about what tree structure evaluation is and why you should consider it.
What is Tree Structure Evaluation and Why Do You Need It?

What is tree structure evaluation?
Simply put, it's having a trained arborist identify any and all structural defects that may result in either broken branches or the tree completely dying or falling.
During the actual process of a tree structure evaluation, your local arborist will check the trees for any broken or weak branches, poor tree architecture, stress, cracks, splits, root problems, decay, and saturated soils. Some of these issues you may be able to spot yourself if they are easy to see with the naked eye, however, arborists will use specific instruments for further evaluation as well.
If the evaluation indicates that your tree represents a high risk of failure, it's not necessarily a death sentence. There are remedial treatments that can reduce the risk of your trees dying – these can include additional pruning to reduce weight and wind resistance, installing additional structural support, etc.
However, it's important to note that when a treatment won't be able to reduce the risk of failure, tree removal should be the next step to ensure your property's safety.
Hiring Arborist Now for Your Tree Structure Evaluation in Ross, California

Your beautiful landscaping in Ross, California should not only be pleasing to the eye – more importantly, it should be completely safe for you and your home.
Arborist Now is the best choice for your trees in Ross, California. We know the local area and the trees extremely well, and have the skills and tools to make sure your landscaping is as safe and aesthetically pleasing as possible.
We work very hard to uphold our mission & values – these include being a trustworthy source for the best tree care in the San Francisco Bay Area, keeping our arborists and clients as safe as possible, educating ourselves to keep on on the newest information on trees and safety, and always doing excellent work.
Interested in tree structure evaluation for your landscaping in Ross, California? Contact us today to get started!
---