Avoiding Frost Damage on New Trees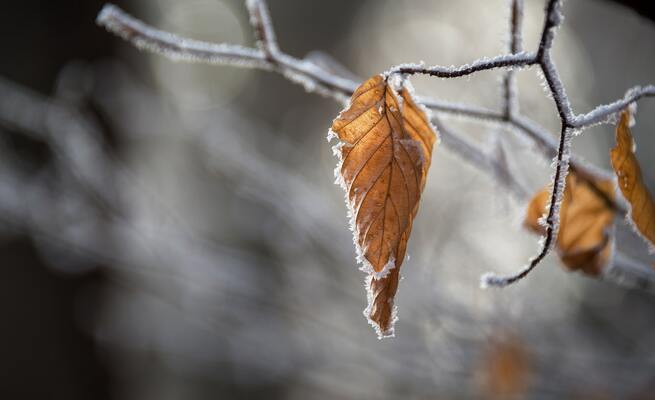 Avoiding Frost Damage on New Trees
Depending on where you are located, you may still be waiting to experience the first frost of the year. If you are not sure how to protect your newly planted trees in this situation, you have come to the right place.
Here are our top tips for keeping your trees thriving during the cold winter months.
How to Protect New Trees from Frost

So, how can you protect your new trees from frost damage?
Frost and incredibly cold temperatures can cause some serious damage to your trees, so it's important to be proactive about protecting them.
For your fruit trees, it is recommended that you use a frost shield, which is also referred to as an anti-transparent. When your trees are sprayed with a minimal layer of these sprays, they are able to avoid the damage altogether. These are typically used for ornamental plants like azaleas, laurels, rhododendrons, and of course, fruit trees. When applying a spray, just make sure that the trees are covered completely, otherwise, they could still suffer from an aggressive frost.
For other trees, wrapping their trunks with a plastic guard (or other tree wrap options from your local nurseries) is a great option for protecting them from frost and sun scald.
What About Late Frosts?

If the area you live in isn't experiencing frosts yet, it's important to be prepared. We recommend keeping an eye on the forecast and having the proper materials ready to handle a frost when it actually happens.
Knowing which trees will need additional protection and having what you need to do so will make all the difference.
When Should You Apply Protection to Your New Trees?

Lastly, when should you apply protection to your newly planted trees?
Typically, you will want to ensure that your trees are covered when it is consistently under 30 degrees Fahrenheit, or if there is going to be a huge drop in temperature. Again, it's important to keep an eye on your local weather to ensure that your trees stay safe from any frost damage.
Contacting Professional Arborists for Assistance

If you are unsure of where to get started when it comes to protecting your trees this winter, make sure to reach out to a professional tree care company for assistance.
For those of you in the San Francisco Bay Area looking for additional tree help this season, reach out to Arborist Now today for further assistance or answers to any questions you have!

---