Choosing Arborist Now for Your Tree Healthcare in Oakland, California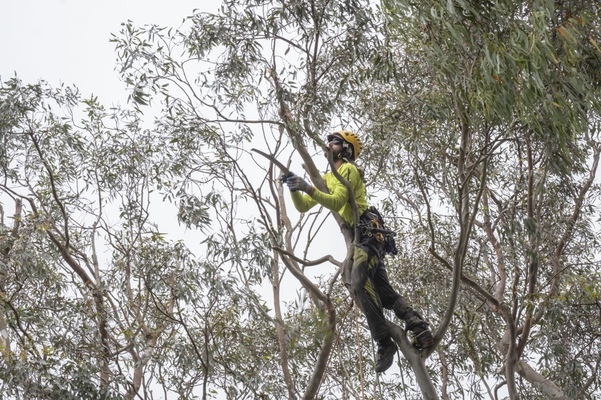 Choosing Arborist Now for Your Tree Healthcare in Oakland, California
Healthy, thriving trees are happy trees, especially in Oakland, California!
Your landscape will look so much better if your trees are well taken care of and healthy. Here's why having a professional team is the best option for your tree healthcare, and why Arborist Now is the optimal choice!
Why You Should Have a Professional for Your Tree Healthcare in Oakland

While you should be aware and vigilant about the health of your trees throughout the year, it can be difficult to keep up with your property every day, or even to know what potential issues to look out for. Why not have a professional team help you out?
There are quite a few potential pests and diseases that could hurt or even kill your trees in Oakland, California. In this area, there are quite a few pests that will go after your fruit trees in particular, so professional help is a great way to ensure that those problems are nipped in the bud early on.
In Oakland, California, trees are a massive part of the landscape. Just around 25% of the city is covered in trees, and they are a source of pride for the area. Contributing to that thriving plant life is much easier with a professional tree care company by your side.
Why Arborist Now is the Best Choice for Tree Healthcare

What puts Arborist Now above the competition? Why should you choose them for your tree healthcare in Oakland, California?
Arborist Now has extensive experience with trees in the San Francisco Bay Area, so your Oakland trees are in great hands. Above everything else, we put safety first, and we work hard to give you the results you are looking for.
We are accredited, licensed, bonded, and insured, our rates are competitive and fair, we know the area well, and we are as passionate about your landscaping and trees are you are. Arborist Now has the expertise, pricing, and team you need for your tree healthcare in Oakland.
Contact Arborist Now Today

Ready to take that next step for your tree healthcare in Oakland with Arborist Now? Give us a call today, or reach out to us on our contact page to initiate the next step. We look forward to helping your trees and landscape thrive.
---