Deciding on the Ideal Christmas Tree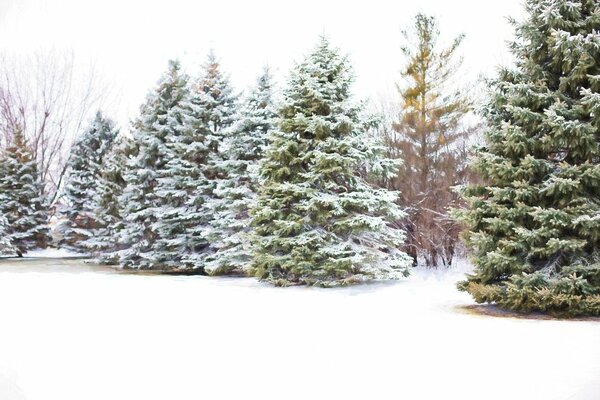 Deciding On the Ideal Christmas Tree
It's finally the right time of year to choose a Christmas tree for your home! If you are going for a live tree for the first time, you may have some questions.
For those of you who aren't sure how to get started with choosing a live Christmas tree, this guide will help you make the perfect choice. First, let's talk about what goes into choosing the best tree.
What Goes Into Choosing the Best Tree?

To choose the ideal Christmas tree, there are a few factors to consider:
The type of tree you want
How healthy the tree is
How secure the needles are
Sizing
Aesthetics
Figure out what type of space you are working with in your home, and what you want the tree to look like. Doing this will help you decide on some of the other factors.
Types of Christmas Trees

There are a few different types of live trees to choose from for the holiday season.
Balsam Fir 

Canaan Fir

White Pine
Fraser Fir
Leyland Cypress
Douglas Fir
Scotch Pine
Noble Fir
Blue Spruce
And more
As long as the tree will fit and look nice in your home, and has the qualities you desire, it will work as your Christmas tree. If you are planning to plant the tree after the holiday season, make sure that it works well in your hardiness zone as well.
Signs of a Healthy Christmas Tree

You will want to make sure you choose a "fresh" tree. What this means is that you should check the trunk to ensure that it has a slight stickiness to it, and the needles should snap if from a fresh fir, and only bend if you chose a pine tree.
Take a look at the color of the tree and make sure that it is vibrant and looks alive. Make sure to check for any brittle branches or damage as well.
Lastly, try to make sure that you choose the greenest tree, and that the number of brown needles is minimal. Don't forget to check for insects and eggs as well!
Most importantly, you will need to make sure that the needles are secure. Here's how to do so.
Make Sure the Needles are Secure

To make sure that the needles on your Christmas tree aren't going anywhere, there are some tests you can try out.
First things first, the "drop test" is a great way to figure out if you are going to be vacuuming up tree needles for the next month. The test is performed by you raising the tree up a few inches and then dropping it on its butt end. All of the green needles should still be on the tree after you do this. If they are not, you are holding a tree that is too dry and may have been cut too long ago to be a good option.
Some trees will have better retention than others, so make sure you consider the type of tree before performing this test.
You can also let the branch needles slip through your fingers to see if the green needles fall off easily. Brown needles falling off are not a cause for concern.
Time to Choose Your Dream Christmas Tree!

At this point, you are ready to start looking for your dream Christmas tree. We hope you are able to use our tips and tricks to get the best tree possible.
If you do have additional questions regarding tree species and care, contact Arborist Now today for further assistance!

---