Meet Our New Partners: Five Fun Facts about Friends of the Urban Forest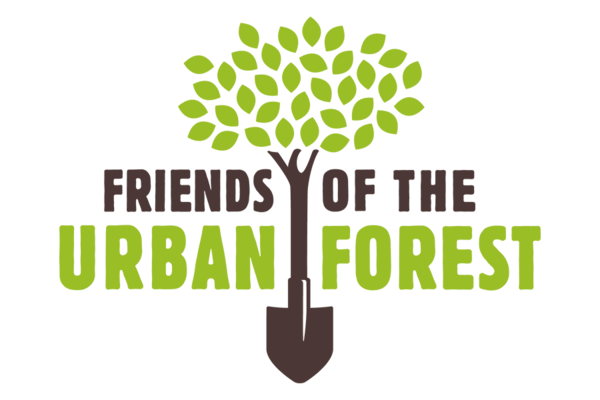 Our team members at Arborist Now have always been passionate about seeing thriving trees in the streets of San Francisco. We're convinced that bringing tree life into the city also improves human lives! And we believe that maintaining these trees is an important way of serving our city. By taking care of our trees, we take care of each other!
That's why we're so excited to announce our new partnership with Friends of the Urban Forest (FUF). FUF is a vibrant San Francisco non-profit that's already planted almost half of San Francisco's street trees. Today, we're introducing FUF by sharing five fun facts you may not have known about this organization.
1. FUF Plants Street Trees Totally Free Upon Request!
Did you know that you can request a street tree outside your home or business, and FUF may provide it for free? Friends of the Urban Forest's primary mission is to get trees in the ground all over San Francisco! They'd love your help identifying new places in need of a tree.
In recent years, FUF has found that some areas in San Francisco have a particularly serious need of street trees. For now, they're focusing their efforts on these underforested areas. Click here for a map showing which areas in San Francisco are currently eligible for free trees. If you live or work in one, you can go here to sign up for having a tree planted outside your house or workplace.
If you live in an area that's not highlighted, you can still request a street tree from FUF. However, you'll have more of a wait ahead of you. Funding for new trees in these areas will probably not become available until 2022. The good news is that if you live in one of these areas, it means you already have a lot of tree neighbors around you! They're hard at work cleaning your air and providing many other benefits.
2. FUF has planted over 60,000 Trees in San Francisco
Friends of the Urban Forest have been hard at work "greening" San Francisco since 1981. They have a lot of trees to show for four decades of hard work. With over 60,000 trees set in the ground in San Francisco, they can truly say that they've made a difference to our city, our air quality, and our lives.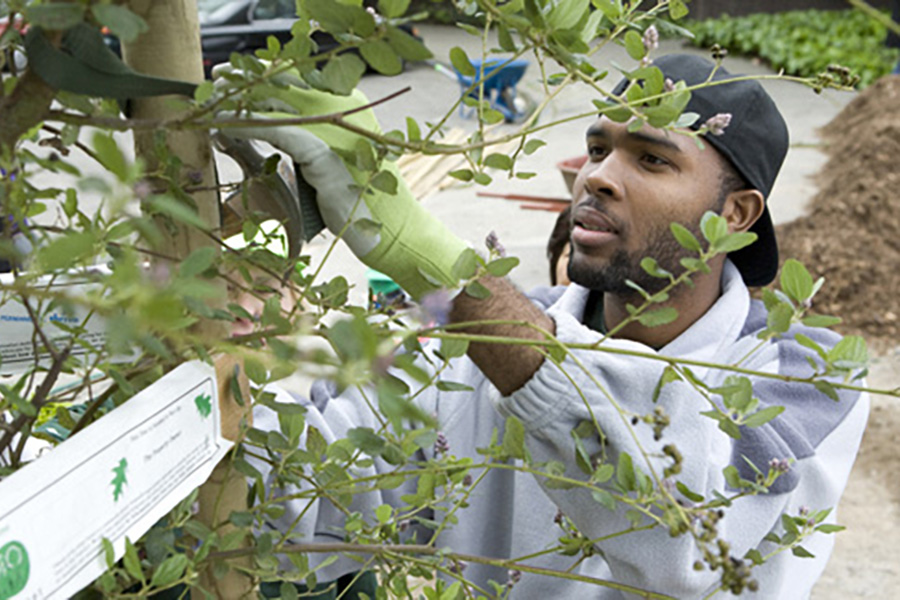 3. FUF Provides Ongoing Care for Young Trees
Friends of the Urban Forest don't just put tender, young trees in the ground and walk away, leaving them to fend for themselves. For their first three years, trees receive regular tree care from FUF's talented crew.
4. FUF Offers Specialized Training for the Underserved
While providing high quality arborist services around San Francisco, FUF is also changing lives. By providing work opportunities for young people who need them, they're helping San Francisco's youth get off to a great start! In FUF's educational programs, tree care meets opportunity for those who need it most!
FUF's Green Teens program is one of the nation's few paid urban forestry training programs. In this program, low income youth can get involved in FUF's work, all while gaining professional skills and practical work experience.
Meanwhile, young survivors of violence can join FUF's Green Crew. The Green Crew provides these young people with steady employment while setting them on a road to a brighter future. With on-the-job training and networking opportunities, the Green Crew is a program that's bringing new hope to young lives.
With these young people providing important tree-care services while gaining skills, these programs are a win-win-win!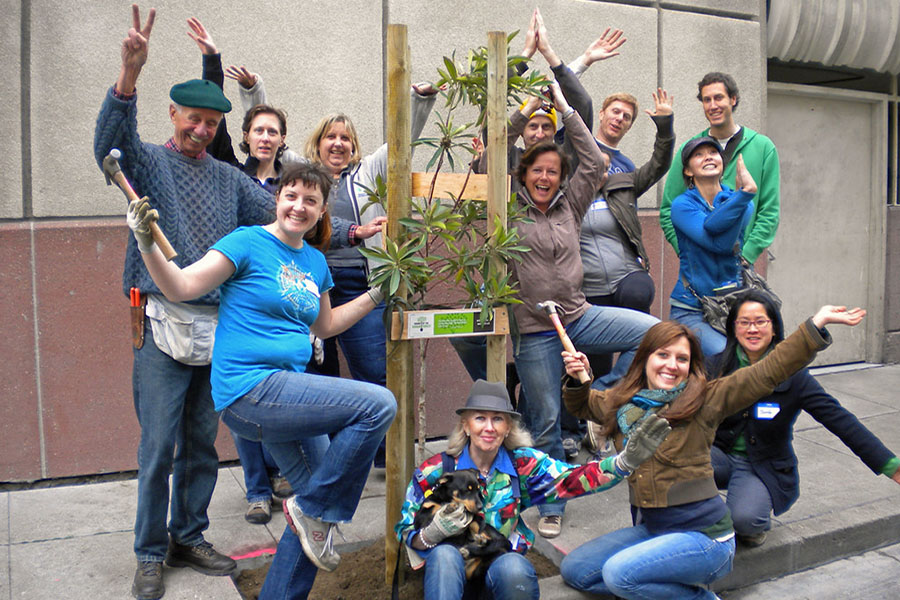 5. YOU can Get Involved with FUF
Part of FUF's mission is to get plenty of San Franciscans involved and invested in the care of the city's street trees.
If you're intrigued by what you've heard so far, consider getting involved with FUF yourself. There are plenty of ways to join the work! If you have the right space, you could request a free street tree in your own neighborhood. If you want to learn more about caring for trees, consider joining one of FUF's educational courses. Get your coworkers to join you in bringing greenery to our streets by scheduling a corporate workday. Or sign up here to be kept informed of a variety of up-to-date volunteer opportunities.
Here at Arborist Now, we're thrilled about the work that Friends of the Urban Forest is doing in our city. We couldn't be more excited to partner with one of San Francisco's outstanding non-profit organizations.
---