The Best Trees for Winter Color in Your Landscaping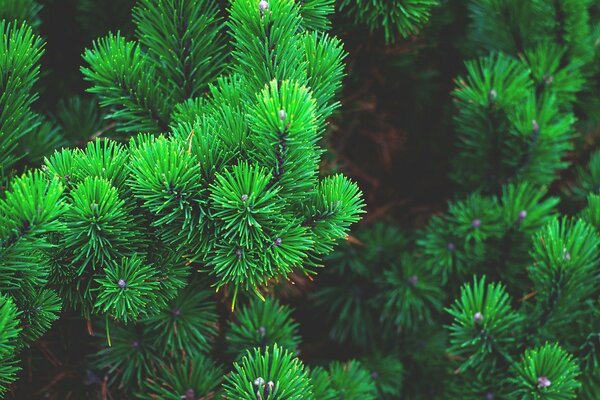 The Best Trees for Winter Color in Your Landscaping
While winter is definitely a less colorful time in the outdoors, your landscaping doesn't have to suffer just because it's colder outside. There are actually some great options if you want to add some vibrant trees to your landscape.
Here are some of our favorite options – which ones would you like to add to your yard?
Winterberry Holly

Photo by David J. Stang
The first tree on our list is the winterberry holly. It grows really well in zones 4-7, and has gorgeous and bright red berries that will liven up your landscaping in any winter weather.
You also get some great fall foliage with these trees – every fall the leaves turn yellow and fall, and then you are shown the vibrant red fruit growing on them.
It's a fairly easy tree to grow and deals with very few diseases and pest issues. The winterberry holly ranges from 3 feet to 15 feet high and also varies in width as well.
Japanese Red Maple

Next on the list, we have the Japanese red maple. While this tree does lose its leaves in the fall season, you are left with a lovely bark with a reddish color throughout the winter season.
The tree thrives best in zones 5-8, and grows to be between 15 and 25 feet. However, you can also grow Japanese red maple shrubs or other variations as well.
Douglas Fir

Evergreens are one of the best options if you want to keep color in your landscaping year-round. Douglas Fir trees are probably very familiar to you, as they are known as the classic Christmas trees. They are naturally resistant to deer and they keep their gorgeous blue-green needles throughout the whole year.
Other great evergreens for your landscape include:
Hiring Professional Help for Planting Trees with Winter Color

If you have decided that adding some trees to your winter landscape is the right move for you, consider hiring a professional arborist company to assist you! They can not only help you plant the trees, but also help you decide which ones would be best for the space you have, and give you advice for tree care.
For those of you in the San Francisco Bay Area, Arborist Now can help you with all of your tree planting and care needs. Reach out to us today to find out more!
---