The Top 3 Tree Types for Commercial Landscaping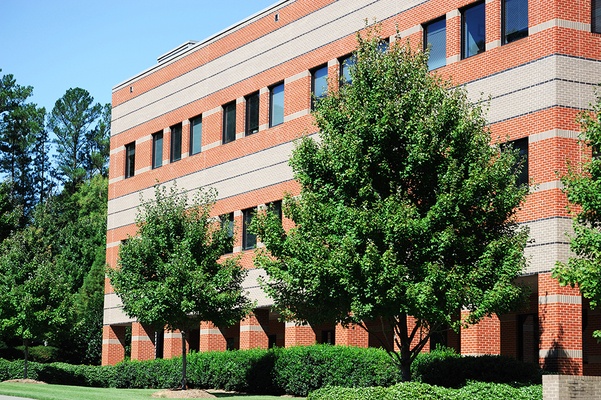 The Top 3 Tree Types for Commercial Landscaping
If you are interested in including trees in your company's landscaping, it's important to make sure that you are making the best choice for the property. Depending on the climate, the amount of space you have to work with, and the aesthetic you are looking for, not every tree is going to be ideal.
First, let's discuss what you should consider before choosing trees for your commercial landscaping.
What Should You Consider Before Choosing Commercial Trees?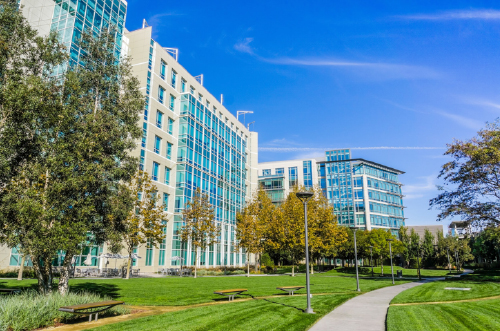 Before choosing the best trees for your business, you will need to keep a few things in mind.
How the public uses and interacts with your property, traffic from vehicles, and exposures will all need to be considered. For example, if you have a lot of cars driving by and kids playing on your business landscaping, you may want different trees than if you had no traffic, foot or vehicle.
On top of those aspects, you will need to consider how much water you can give the trees in question, how often they are going to get pruned and taken care of, and what you can afford to spend. Knowing these things will help you choose the best trees possible.
Lastly, consider the climate that the property is in. While you may enjoy tropical plants, you may not be able to keep them alive in the area with the business.
Here are 3 of our top favorite choices when it comes to versatile trees for commercial landscaping.
1. Palm Trees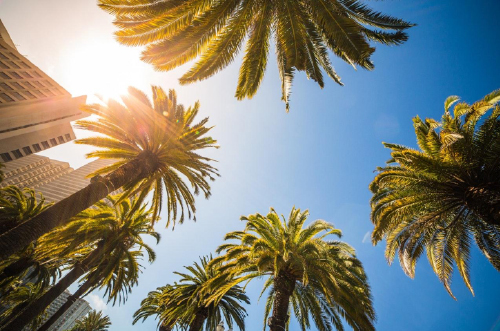 If you're somewhere with an appropriate climate for palm trees, there are a few different options that work really well with commercial landscapes.
Date Palms (Phoenix canariensis) are an excellent choice if your commercial property has the space for something enormous. These trees are dense and grow to be around 10 feet wide and 100 feet tall. They do need to be watered regularly and will thrive in large areas with plenty of space to expand.
Some other fantastic options include variations of the Fan Palm (Washingtonia spp.) tree. They are typically very large trees and are suited for large areas.
2. Shade Trees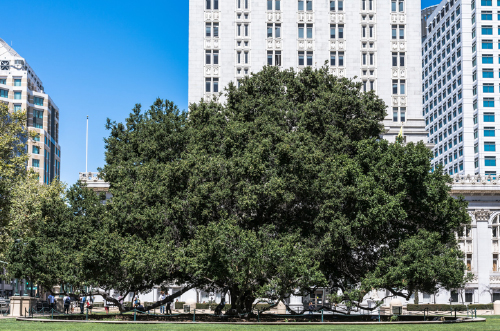 For those of you in temperate parts of the country, shade trees are an excellent option.
If you are not sure what to go with, one of our favorite options in the pistache (Pistacia chinensis). The tree grows fairly slowly and will grow anywhere from thirty to sixty feet tall and wide. They have beautiful color in the fall season and are very tolerant of any type of weather. The tree is recommended as a street tree or to be planted near parking lots.
3. Evergreen Trees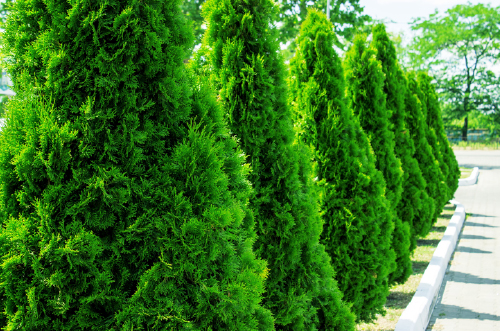 Last but not least, we have evergreen trees. These give your commercial landscapes greenery that lasts throughout the entire year and have many other benefits to you and your property.
Evergreen trees typically have between moderate to very fast growth, and some of them reach up to between 50-80 feet tall. Their width can be up to twice as wide as their length, so they are perfect for covering big areas.
These trees typically have an extremely long life span and thrive in the USDA Hardiness Zones 4-24.
They have a long life span and thrive best in rich, moist, deep soil. It's also said to be the most attractive evergreen oak in hot interior climates. They are recommended for USDA Hardiness Zones 4-24.
Our Final Thoughts on Choosing Trees for Commercial Landscaping
No matter what the size of your property is or what aesthetic you are looking for, you can't go wrong with these tips on choosing the best trees for your commercial landscaping.
Let us know what your favorite trees are for businesses! If you need additional help with choosing and planting trees for your company in the San Francisco Bay Area, contact Arborist Now today! 
---