Why You Should Choose Arborist Now for Your Storm Damage Assistance and Clean-Up in Pacifica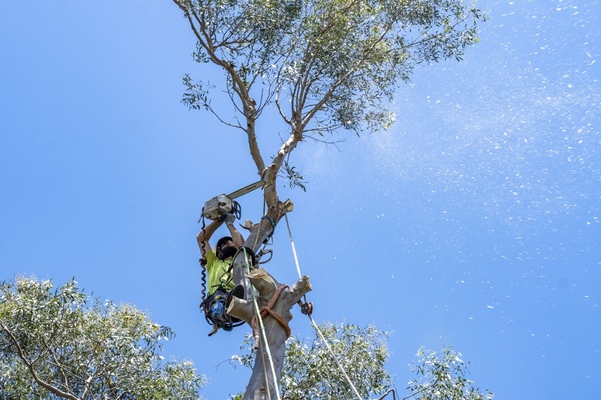 Why You Should Choose Arborist Now for Your Storm Damage Assistance and Clean-Up in Pacifica
For those of you who live in an area where storms are fairly common, you may experience some damage to your trees and landscaping. How should you handle this?
We recommend contacting a local professional tree care company to assist you in removing dead or damaged trees from your property. If you are in the San Francisco Bay Area, you can reach out to Arborist Now for help!
Why You Need Professionals for Storm Damage Assistance and Clean Up

Whether it's an extreme thunderstorm, snowstorm, or heavy winds, any less than perfect weather can cause serious damage to your trees. Damage can include broken branches, fallen trees, dead or dying trees, etc.
While, yes, you could remove the damage yourself, it can become a safety issue very quickly. Trees could fall onto you, your home, or other unwanted areas, and if you aren't extremely careful and prepared for the task, you could hurt yourself. You would also have to find locations for fallen and/or dead trees and have a way to remove them from your yard.
Hiring professional arborists to handle storm damage assistance and clean-up means that you are getting help from a company that knows exactly how to handle any damage you may be dealing with and can ensure that it is taken away from your landscaping quickly and efficiently.
Why Arborist Now is the Best Choice for Storm Damage Assistance and Clean-Up in Pacifica

So, why should you choose Arborist Now for your storm damage assistance and clean-up in Pacifica?
Since we are local to the area, we understand how important and valuable the trees in the San Francisco Bay Area are. We are able to offer a full selection of the highest-quality arboricultural services that will protect you and your landscape.
Arborist Now is fully bonded, accredited, insured, and licensed. Above all else, we are concerned with safety, especially when it comes to damaged trees and tree removal.
We also work very hard to ensure that our rates are always fair and competitive, and we have many client's testimonials about what we are able to accomplish for them.
Contact Us Today

If you are in Pacifica, California, or anywhere else in the San Francisco Bay Area, Arborist Now is the ideal choice for handling your storm damage assistance and clean-up. Give us a call today for further assistance or answers to your questions!
---