Why You Should Hire Arborist Now for Your Tree Selection in Palo Alto, California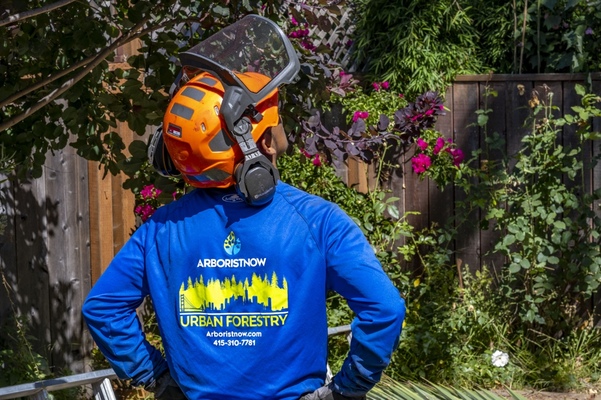 Why You Should Hire Arborist Now for Your Tree Selection in Palo Alto, California
For those of you in Palo Alto, California, there are quite a few options when it comes to hiring professionals for your tree care and selection. How do you make the best choice?
Here's why we think Arborist Now is the best choice to assist you in tree selection in the Palo Alto area. First things first, let's discuss why it's important to hire a professional tree care company to select your trees.
Why is Tree Selection Important?

Why is tree selection important?
Depending on your hardiness zone and local climate, the aesthetic you are going for in your landscaping, and the amount of work you are willing to put into caring for the trees, not every type is going to work for your property.
For your landscaping in Palo Alto, California, there are a lot of excellent trees to choose from. However, you should know what you are getting into when it comes to tree care, pricing, sizing, etc. Having a professional assist you in the selection process will ensure that your landscaping looks exactly as you want it to and taking care of it will be manageable.
Choosing a Professional for Your Tree Selection

So, why shouldn't you choose the trees for yourself? Why do you need a professional to assist you?
While, yes, you can certainly do the research and the pricing yourself for your tree selection, it's a lot of work and time. On top of that, it's good to have a professional weigh in on the trees you want to choose and ensure that it's the best option.
Hiring Arborist Now for Your Tree Selection in Palo Alto

Once you have decided on hiring a professional, consider choosing Arborist Now for your tree selection process.
We have the skills, knowledge of the area, and tools that you need to ensure that your tree care needs are met quickly and efficiently. On top of that, we also have a full list of values that we hold in the highest regard:
The safety of employees and the people and properties we serve is paramount.
Trust is the cornerstone of our relationships.
We always have ongoing education when it comes to safety practices and the latest techniques.
Excellence in everything we do.
We will always do what is right for our customers and for the trees we are caring for.
If you would like to reach out to Arborist Now to get started with our tree selection services, contact us today for assistance! We look forward to hearing from you.
---