Choosing a Tree Maintenance Company in Los Altos, California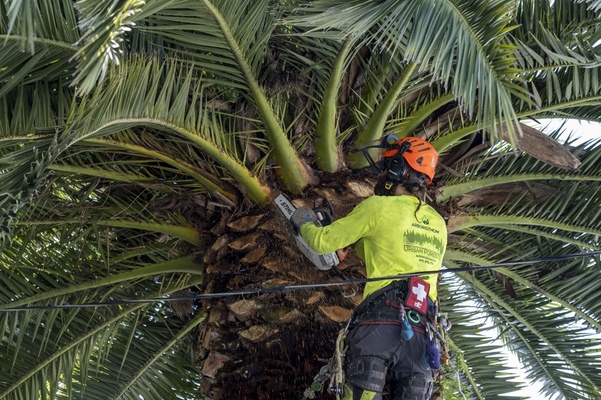 Choosing a Tree Maintenance Company in Los Altos, California
For those of you in the Los Altos area of California, you may be wondering where to find the best tree maintenance company for your tree care needs.
Let's take a look at the types of tree maintenance that you need to handle as a property owner in Los Altos, and why Arborist Now is your best possible choice.
Why You Need a Tree Maintenance Company in Los Altos

So, why should you consider a professional tree care company in the city of Los Altos at all?
One aspect of the city that the community takes pride in is their city and street trees. Trees in this area contribute so much to the gorgeous landscape of the area, on top of the multitude of benefits that they provide to both the community and the environment. In order to preserve the beautiful greenery in Los Altos, property owners should either handle their tree care or hire a competent company to assist them.
There are around 12,000 street trees in the city, and that number keeps increasing. Due to this massive amount of greenery, the city crews need a little assistance with maintaining the trees and dealing with debris. As of August 2003, the City Council of Los Altos approved property managers having responsibility for the street trees on their own landscaping.
What kind of work do these street trees need? These trees need to be pruned, trimmed and checked out for disease and pests regularly in order to ensure that they are safe to be around and walked under by pedestrians. A diseased or dead tree can actually cause quite a bit of damage, and it's important for liability and safety reasons to keep up on them.
Choosing Arborist Now for Your Tree Care Needs in Los Altos

Once you are sold on the idea of tree care for your Los Altos trees, let's discuss why you should choose Arborist Now for the job.
Here are some reasons that we think we're the right company for the job:
Accreditation: we are fully accredited, bonded, insured, and licensed.
Competitive rates: we work very hard to keep our rates both fair and competitive.
Safety first: we strive to ensure your safety, as well as the safety of our team members and your property.
Happy customers: we have client testimonials that will speak to the quality of our work.
On top of these reasons, we have the knowledge and passion to take care of any tree's needs in the San Francisco Bay Area. We are incredibly involved in the local community and aspire to beautify the area to the best of our ability.
Contact Arborist Now Today

If you are in the Los Altos area and looking for a skilled, passionate tree care company, look no further than Arborist Now! Contact us today for any and all of your tree maintenance needs – your trees will thank you.
---