Common Trees You Should Avoid in Your Landscaping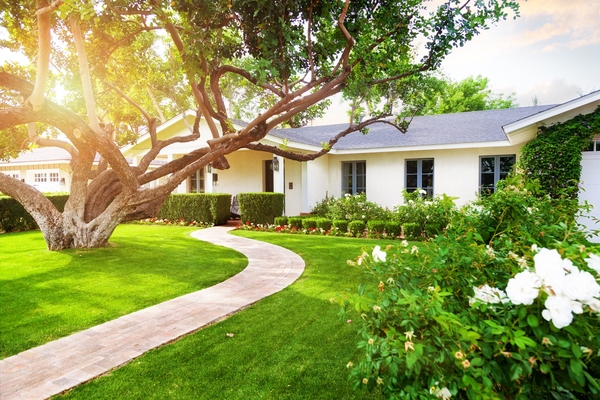 Common Trees You Should Avoid in Your Landscaping
There are many different types of trees that are used commonly in landscaping, whether it be for their aesthetics, how easy they are to take care of, etc. However, not all of them are appropriate for every homeowner. There are quite a few species that are either harmful and invasive, difficult to take care of, causing allergies, or have other issues that we will get into shortly.
Not sure what you should be looking out for? Here are some reasons that a certain tree may not be the best option for your landscaping, as well as some of the worst species to plant for each issue.
Reasons to Avoid Certain Trees in Your Landscaping
Why should you avoid certain trees in your landscaping?
Allergies

Certain trees produce pollen that can make life difficult for people who struggle with allergies. It can especially be difficult during the spring season where everything's blooming.
Trees that often set off people's allergies include:
Too Much Shade

If you have a lot of shrubs, flowers, and other plants growing underneath your trees, you are not going to want something with incredible dense cover taking up all the sunlight in your landscaping. Trees like catalpa and weeping willows are some examples of this.
Weakness

Trees that are naturally more brittle are going to be more susceptible to injury from ice, snow, and rain, as well as wind damage. Ash trees in particular are known for being exceptionally weak, so watch out for these if you live in an area with extreme weather.
Water-Seeking Roots

Depending on the other plants and the placement of everything in your landscaping, trees with water-seeking roots can cause some serious damage. From taking the water from other plants that need it, to actually causing damage to your underground sewer and water lines, it's important to watch out for trees like this.
Weeping willows and poplar trees are some examples of trees that should stay away from other plants and any underground lines.
Soil Issues

Some trees are not good around other plants simply due to how they affect the soil in your landscaping. For example, black walnut trees actually put a toxin into the dirt that kills a lot of other plant species.
Too Much Mess

Raking up leaves and debris is fairly common as a landscaping chore, however, it can be limited depending on the types of trees you have planted.
Trees with seed pods, fruits, nuts, and additional items hanging on it will make your cleanup even more difficult. Consider that before planting anything in your landscaping
Contacting Arborists for Your Tree Selection
So, now that you know what you shouldn't include in your landscaping, how do you decide what trees are the best for it?
Consider contacting a professional tree care service to help you with your tree selection. For those of you in the San Francisco Bay Area, contact Arborist Now to help you access your property and help you decide what trees will work the best for the landscape.
---