The Importance of Tree Removal for Commercial Properties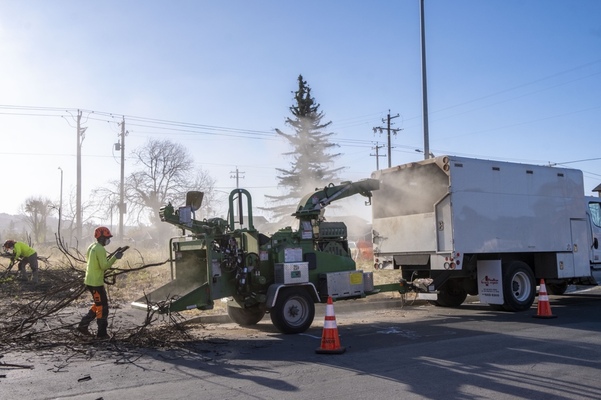 The Importance of Tree Removal for Commercial Properties
When it comes to the outdoor maintenance of your commercial properties, trees are one thing that you cannot skimp on when it comes to care and price. It's especially true when it comes to removing dead or dying trees and branches from the property.
Not sure where to get started? Don't know if it's necessary for you to hire professional tree care for tree removal on your commercial property? Here's why we think it's an excellent idea.
Reasons to Consider Tree Removal for Your Commercial Properties

There are many different reasons that a commercial property owner may want to either completely remove or trim back trees in their landscaping.
For one thing, it's a huge liability risk to have trees that are uncared for on your commercial property. Between branches or full trees falling and causing injuries or death, potential damage to buildings and cars, or even causing traffic issues if it's near a busy street. Leaving trees with rot, decay, diseases, and pests could turn into a much larger (and more expensive) issue quickly.
It's also going to make your landscaping uglier if your trees are not maintained. Potential customers might be turned off by rotting and diseased trees, or ones that are obviously dead. Taking care of your commercial property trees gives it better curb appeal and will help tie all of the other landscaping together.
Trees that are dead, dying, and/or diseased also can potentially make your commercial outdoor space far less useful. If you have outdoor landscaped areas for employees and clients to sit, they may be less likely to do so if they are worried about the trees overhead. Also, for areas with a playground or walkways, dead branches may fall on them and make them unusable.
Finding the Best Professional Tree Service for Your Commercial Property

Not sure where to start when it comes to finding a decent professional tree service for your commercial property? Here's our guide to choosing the best company for you – make sure you do your research!
For those of you in the San Francisco Bay Area, consider choosing Arborist Now for both your commercial and residential tree care needs. Contact us today for more information!
---