What is Sudden Branch Drop Syndrome?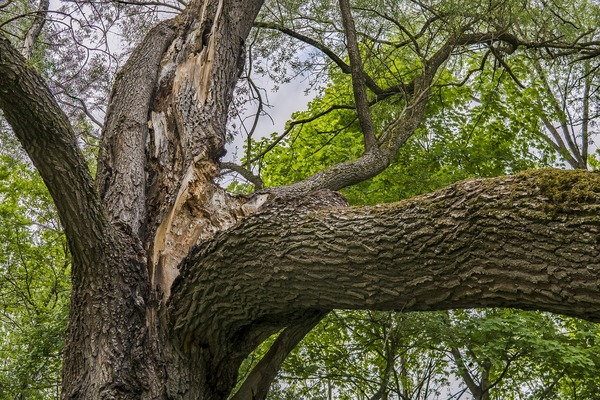 What is Sudden Branch Drop Syndrome?
Nothing is quite as scary in your landscaping as a seemingly healthy tree randomly dropping branches. What does this mean? What should you be doing about it?
We are going to be discussing what sudden branch drop syndrome is, and how you can deal with it safely on your property.
Defining Sudden Branch Drop Syndrome

Sudden branch drop syndrome is an issue that typically occurs during the summer and affects completely healthy trees. Essentially it's when trees suddenly lose their branches during the warmer months of the year. Here are some other facts to know about this problem:
It is also referred to as either sudden limb failure or summer branch drop
Wind and storms have nothing to do with the branches falling – it happens on calm days
Typically the limb in question will break about 3 feet out from the trunk of the tree, due to the weight
The drop can expand out to about 12 feet away from the trunk, making this a serious safety issue
This typically happens to older trees over younger trees
No exact cause for this syndrome has been determined by professionals at this point
Some experts believe it's caused by moisture, others believe it may be from bacteria
Once a tree has experienced sudden branch drop syndrome, it likely will again
Trees That are Affected By This Syndrome
Any tree can be affected by sudden branch drop syndrome, however there are certain types that are more likely to experience this issue.
Oak, beech, elm, eucalyptus, and sycamore trees are the most prone to this particular syndrome.
What Should You Do About Sudden Branch Drop Syndrome?

While there isn't really a way to prevent this syndrome altogether, since it's not known how it happens, here's what you should do if you start to have issues with your trees.
First of all, make sure to regularly prune and keep up on regular tree care, or hire a professional to do it. Doing this can help you spot issues before they become a more serious problem, and it will also mean that riskier branches are being cut back and have less of a chance of falling down.
Also make sure that you are mulching, fertilizing, and watering your trees consistently as well – the healthier, the better.
Lastly, if you notice a branch on the ground from one of your healthy trees, call a professional to see what the issue is and if anything can be done to eliminate the risk of it happening again.
For those of you in the San Francisco Bay Area, contact Arborist Now if you have any sort of tree issues, especially if you start to notice branches falling to the ground sporadically. Our expert team will make sure that your trees are not a further risk to your home and family, and will help you decide what the best next step is.
---