A Guide to Choosing the Best Mulch for Your Trees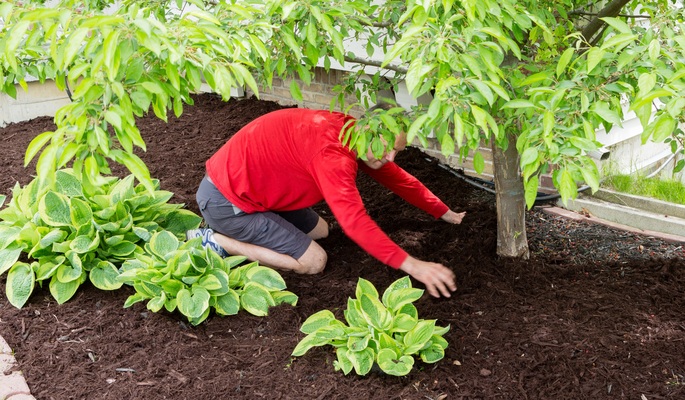 A Guide to Choosing the Best Mulch for Your Trees
When it comes to choosing mulch for around your trees, your options are essentially endless. How do you even begin to choose?
Here is our guide for choosing the best mulch for your trees (and your wallet). First, let's discuss whether or not it's important to go organic.
Should You Go Organic?

When it comes to the mulch you go with, is choosing an organic option the way to go? Actually, both organic and inorganic have their advantages, which we will list out for you here:
The Advantages of Choosing Organic Mulch
-It helps converse soil moisture and will even out the temperature of the soil
-Gradually converts into nutrient-dense plant soil that assists growth
-Good for any type of tree, plant, or flower
-Help preserve water by reducing evaporation
-Need to be replaced once a year, so you always know when to change it out
The Advantages of Choosing Inorganic Mulch
-Better if you're focused on saving money and time, they typically don't need to be replaced regularly once they are set
-Good for permanent plants like shrubs and trees, but not as much for annual gardens
-It may throw off the pH of the soil, so you may want to do a soil test before using.
-Using rock mulch could raise the soil temperature in hotter months
-Does a great job of deterring weed growth over organic mulch
-Good for aesthetics, but it really isn't going to boost the health of your soil
Our Conclusion on Using Organic/Inorganic Mulch
We definitely recommend measuring out the pros and cons of the organic and inorganic mulch for yourself. Overall, organic is the way to go if you have the money and time to handle it. It promotes soil growth, preserves water, and is good for whatever you have growing on your property.
Which Color is Best?

There are a lot of theories and studies done about the advantages of using colored mulch. Scientists have even found evidence that certain colors do benefit certain plants.
Typically, people will stick to either red, black, or brown mulch. Mostly, it's for how good it makes a landscaping look. Adding a rich color to a garden bed or around trees allows the plants to stand out easily.
With choosing colored mulch, they are typically safe to use as long as they've been certified by the Mulch & Soil Council.
If you are worried about the time aspect of applying mulch, know that colored mulch will fade and need to be switched out more regularly than a natural one.
Lastly, the dye from colored mulch will stain your hands and clothes, and even your driveway – make sure you handle it with care and wear gloves when touching it.
Our Final Thoughts on Choosing the Best Mulch for Your Trees

Essentially, your personal preference is really going to come into play when choosing the best mulch for your trees and landscaping. However, if you do have additional questions about the specifics of your property, it may be best to contact a trusted local professional.
If you are in the San Francisco Bay Area, contact Arborist Now for your tree care and tree mulching questions. We can ensure that you are making the best choice for your trees to keep them as healthy as possible.
---