Focus on the Green and Feel Better!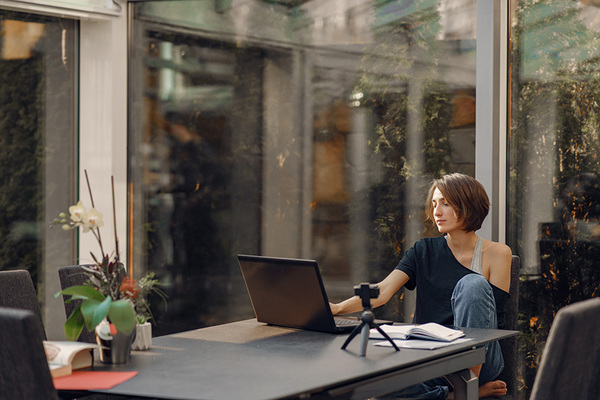 As so many of us are spending more time in our homes or apartments to follow stay-at-home orders to help slow the spread of COVID-19, we are missing out on weekend excursions with nature. 
But you do not have to go to an out-of-the way location to acquire both the mental and physical benefits nature provide . . . they are right in your own backyard.Things that grow naturally outside, a tree – a small group of wildflowers – even a house plant, generate health benefits. Just looking around in your neighborhood, nature is there. You will feel better as the focus of your attention may be something simply taken for granted previously. 

Those who have backyards or balconies can obtain the same benefits by tending to a garden or nurturing potted plants. You can sit under a tree, walk barefoot in the grass, listening to the songs of different birds or concentrating on a wildflower or fallen leaf.
For people who cannot go outside, positive mental health benefits result from gazing out of a window or viewing nature videos and books featuring flowers, outdoor scenery – anything that encourages the eye and mind to explore nature's beauty. It is more than searching the internet; but looking at photos and video with a purpose, a form of meditation!
You may want to start a journal or make sketches of from nature's unlimited showcase, which allows you to focus your thoughts on the nature around you. 
Consider These Fun Activities
Build a campfire in the backyard - If legal in your location, either make or buy a fire pit and sit around the fire. What a wonder time to share family stories or tell spooky ghost stories. And, don't forget the hot dogs, toasted marshmallows and s'mores.
Create your own backyard "drive-in" - Find a sheet, get a projector and let the movie light up the night after the sun goes down. Click here for setup ideas that run the gamut from low tech to over the top when it comes to gear.
Camping out - If the weather is good, and you have the gear, put up a tent and "rough it" from the safety of your own backyard.
The Benefits of Being Outside for Children

Getting outside provides more than a fun break for children. They play harder outdoors than indoors. Children who spend more time outdoors have improved motor development. Playing outside promotes more curiosity, creativity, and critical thinking. 
As noted previously, stress and depression are reduced for all people who spend time in nature. Children show increased focus and reduced symptoms of for Attention Deficit Hyperactivity Disorder.
Even infants and toddlers can play and learn in nature. In their own private space, there is so much to explore.
Nature sculptures can be built with twigs, leaves, cones, rocks and more by sticking the collected items into a play dough base. You can help your child put objects in the play dough and then talk about the different patterns created by various items.
Playing in mud is so much fun for young children, helping them develop their senses and motor skills. Using old pots, pans, utensils, and other household tools to move, pour, and squish the mud for imaginary play, is a delightful activity they will completely enjoy.
Don't Forget
Nature has healing power – take advantage of it in your own backyard or on a walk. Be sure to follow local public health guidelines and social distance at least 6 feet from others outside your family. Wash your hands once you return from outside. Everybody feels better after being with nature by getting outdoors!
At Arborist Now, we understand that communication about any problems you may be having with the trees on your property. You can depend on Arborist Now for the finest and most experienced professional tree care and tree safety in San Francisco and surrounding areas at any time.
---