Choose Homescape Now for Your Patios and Walkways in Fairfax, CA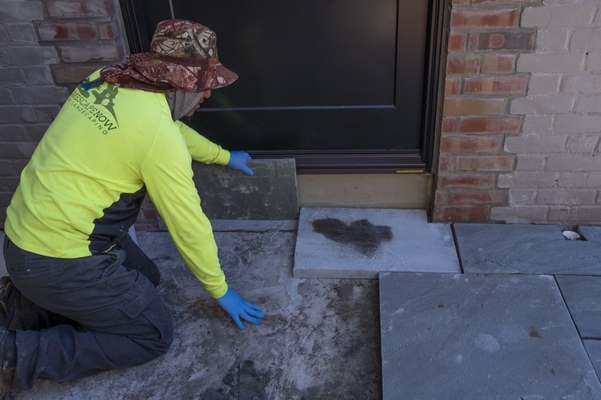 Choose Homescape Now for Your Patios and Walkways in Fairfax, CA
Your patio and walkways are a huge focal point in your landscaping – it's important to have the best professional help to assist you with the process.
Here's why we think Homescape Now is the best choice for your hardscaping needs, especially when it comes to your walkways and patios in Fairfax, CA.
What We Can Do for Your Patios and Walkways

What do we offer you in terms of your patios and walkways? We have quite a few different services to improve your landscaping.
Homescape Now offers both walkway and patio installation. Our specialty is in natural stone and concrete paver patios, and we have designers that come to your home and help you decide what you want. By meeting with one of our capable employees, you can voice what will look the best with the space you have and the budget you are working with.
Our services include:
Paver walkway and patio installation
Flagstone walkway and patio installation
Dry-set and wet-set walkway and patio installation
Brick walkways and patios
Seating and retaining walls
Raised patios
Stoops and landings
Masonry steps
Whether you're looking for a high-end stone patio or basic concrete pavers, every project we take on is carefully monitored through to completion.
Pavers are pre-formed concrete blocks made to look like materials such as brick, tile, stone, and even chiseled stone. These are very popular choices for hardscape construction, and they offer increased durability, ease of installation, and less of a chance of cracking. They are also a safer option, as they lie completely flat after being installed, which reduces the chance of being tripped.
Homescape Now uses pavers, stone, wood, etc. to create beautiful walkways and patios of every shape and size for your home. No matter what you need, our team of experts can help you.
Why We Are the Best Choice

We keep up with and retain knowledgeable of current trends in materials and outdoor living to make sure you are getting something you will love for years to come. Homescape Now also offers extremely attentive and quality customer service and will work as hard as possible to ensure a timely finished product.
We take our mission very seriously. We make sure to do what is right for both our customers and the outdoor environments we work in, and trust is the cornerstone of all of our relationships.
In addition, safety is of the utmost importance to us. This includes our employees, customers, and the properties we serve. Lastly, we make sure to stay educated on the latest techniques, design enhancements, and tools in our industry.
Contact Us Today

For those of you in Fairfax, CA and the surrounding San Francisco Bay Area, we would love to hear from you and get started on your patios and walkways today. Spring and summer are upon us, making it the perfect time to improve your landscaping.
If you have further questions or want to get started, contact us today for assistance!
---