How Do Trees Raise Your Property Value?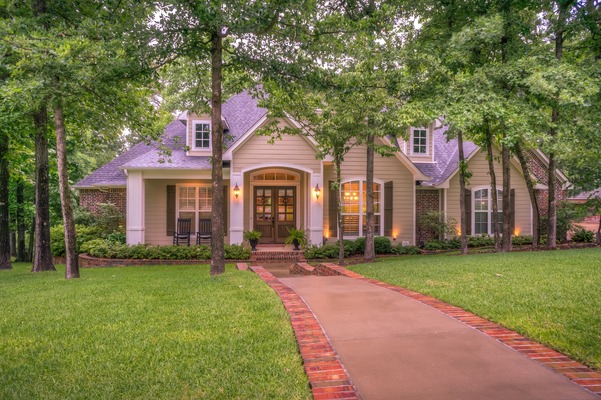 How Do Trees Raise Your Property Value?
As you probably know, trees have endless wonderful qualities and do excellent things for your landscaping. On top of all of their known attributes, they are also great for raising your property value.
First, let's get into all of the reasons that they are able to improve the value of your home, and then discuss how to get started with adding trees to your property with local professionals.
Reasons That Trees Improve Your Property Value
Here are the top 3 reasons why trees can actually improve your property value.
1. Aesthetics

The first and most obvious reason is, of course, the natural beauty of trees, as well as what they do for the rest of your home and landscaping.
A fully-grown tree can have an appraised value anywhere from $1,000 to $10,000 – this not only depends on their visual beauty but also how healthy and big they are, as well as their species. Certain trees will, of course, be worth more than others, but you should really focus on the best trees for your local area and what you think will look the best.
Adding healthy, beautiful trees to your landscaping will add more texture, color, and general loveliness to the area, and it will also improve how your landscaping and home look as well. Potential buyers will appreciate what decent trees add to the property.
2. Energy Savings

To see an ROI before you sell, plant trees to reduce your cooling and heating costs. Trees are actually known for providing sufficient shade and reducing your energy bills.
Effective landscaping can reduce the energy you are using by up to 25% a year. It is so effective that areas without cooling shade trees can become what are called "heat islands," meaning they are experiencing temperatures reaching 12 degrees higher than surrounding areas.
3. Excellent Return on Investment

Landscaping is said to bring in up to a 150% return when selling your home. Having beautiful, healthy trees is a vitally important part of that landscaping, and will make a huge difference when the time comes.
Contact a Professional for More Information
If you are interested in raising the property value of your home, you can't really go wrong with landscaping. It looks great, saves you money and energy, and will be quite a gift when selling your home.
Getting started can be intimidating, so consider hiring a professional to help you choose, plant, and care for your new trees.
For those of you in the San Mateo/San Francisco Bay Area, consider contacting Arborist Now for your tree care needs this summer! Let us help you raise the value of your property.
---