How to Deal with Tree Stress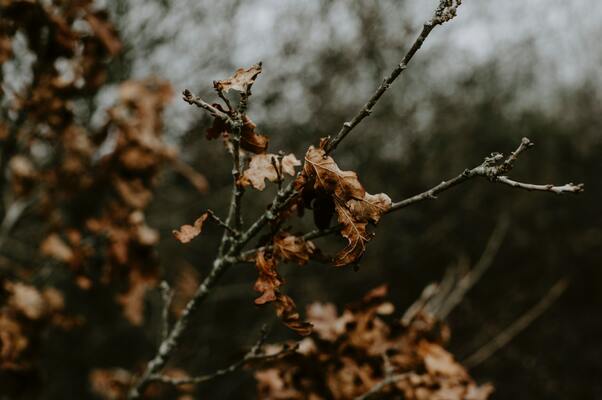 How to Deal with Tree Stress
Are you dealing with stressed trees? Or, are you not sure if your trees are stressed?
Here's what you need to know about tree stress – symptoms, causes, and how to deal with it. First, let's discuss the signs and treatments for tree stress.
Signs and Treatments of Tree Stress

Any and all of the following issues could be signs of tree stress, make sure to look out for these problems throughout the year.
Cracks and Splits
While relatively small splits and cracks will usually heal by themselves, more severe injuries in your trees will need to be seen by a tree care professional.
For splits and cracks that affect over half of the tree in question, removal is most likely going to be recommended by the arborist you hire.
Broken or Damaged Branches
During heavy storms, it is possible that the branches of your trees may become damaged or break off completely. Meaning that the trees will be under a lot of stress, and will likely need to be trimmed and possibly seen by a professional arborist.
Loss of Leaves
One of the most common signs of tree stress is a complete lack of leaves. Depending on where the leaves are missing, the problems causing this may vary.
Trees that are budding without any leaves
No leaves on one side of the tree
Missing leaves on the top of the tree
Leaning Trees
Trees that have naturally started to lean after years of growth typically don't need to be worried about. However, if you have a tree that starts to immediately lean after a heavy storm, it could be a sign that it is going to fall and needs to be looked at by a professional.
Discoloration or Early Loss of Leaves
Leaves dropping off your trees early could be a sign of disease, pests, or issues with excessive heat or lack of water.
Discoloration is also a sign of stress as well and should be looked at by a tree care specialist.
Fungi or Mushrooms
Depending on the type of fungi you're dealing with on your trees, some kinds are actually beneficial to them. However, there are others that could be dangerous as well. Here are some to avoid:
Causes of Tree Stress

There are a variety of different factors that contribute to tree stress, including:
Heavy storms: these can cause damage or even death to your trees.
Poor care: lack of care can cause tree stress and open them up to disease, pests, and other issues.
Human causes: air pollution, heavy traffic, and other man-made factors can affect the stress of your trees.
Mechanical injuries: being nicked by a lawnmower, weed wacker, or other pieces of machinery.
The Best Ways to Deal with Tree Stress

Unless the cause and solution are fairly obvious, it's a good idea to contact a professional team of arborists to help you keep your trees healthy and stress-free.
For those of you in the San Francisco Bay Area, consider contacting Arborist Now to assist you with your tree stress. Give us a call today to get started!
---