Three Things to Consider Before Planting a Tree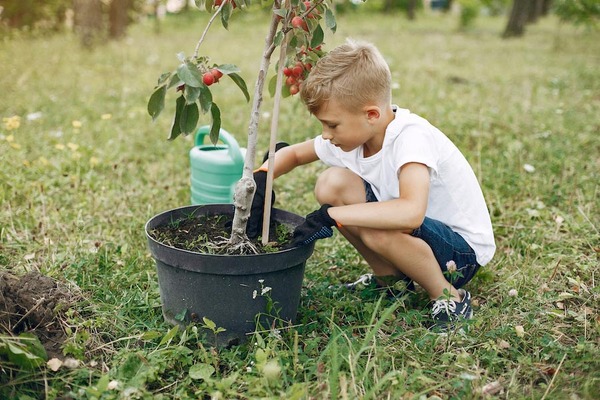 In the year 2000, my brother and I eagerly joined the campaign of a local restaurant to "plant a tree for the millennium." We each ordered a tree and waited with excitement for them to arrive.
Once they got to us, it was time to find a space for them in our already crowded yard. The young trees were not particularly large, and we found a spot for each one.
My brother and I have grown up and moved away from our childhood home now. Unfortunately, the trees didn't stay much longer than we did. As one grew, it began to cast large shadows over the neighbors' yard and home, prompting them to "strongly request" its removal. The second tangled with the foundations of the house. It too had to go.
There are many benefits to having trees around your home. However, a tree planting isn't something to rush into. It's a major decision that makes a huge difference in the landscaping of any yard. If you want your tree to continue to flourish for its full life-span you'll need to think carefully about where to put it . . . much more carefully than my brother and I all those years ago! Here are three important factors to consider when planning your next tree planting.
Consider the Size of the Mature Tree
You don't need a crystal ball to plant a tree, but you do need to envision how that tree will look several years into the future. You might be able to fit a young tree into a certain spot in your yard, but remember that over the years, the tree will get much, much bigger. It's important to research exactly how large the tree you've selected may become. Consider carefully whether it will fit well into your yard at its full size. And don't forget about the root system! Trees have been compared to icebergs; what you see is only a small part of the whole plant. Your new tree will need plenty of space both above and below ground in order to thrive. If you're not sure, err on the side of more room. You can't have too much space for a tree, but it's easy to end up with too little.
Consider Your Other Landscaping Wishes
If you're thinking about planting a new tree, you'll need to consider its effects on the rest of your yard, as well as its physical size. It's particularly important to consider the amount of shade that the tree will cast. This extra shade won't just be directly beneath the tree. It will also fall far across your yard at different times of day. Planning for the shade involves taking stock of the plants you already have. Flowers, vegetables, and other plants that currently enjoy full sun may not get as much light as they need as the tree grows.
While you're planning around your plants, don't forget to consider the people who enjoy your yard. Maybe you're hoping that a patio or deck that gets too hot in the sun will benefit from some extra shade. But you want to make sure that the tree won't take away your favorite sunbathing spot. Do you enjoy lawn games? Or have children who enjoy throwing a ball or Frisbee? You'll obviously want to avoid planting a tree in the middle of a much-used open space. It's also important to consider how overhanging branches might impact your ability to play sports that you enjoy. Even if the trunk of the tree is out of the way, its branches might not be. Finally, it's considerate to make sure that your tree won't make it harder for your neighbors to enjoy their yard too.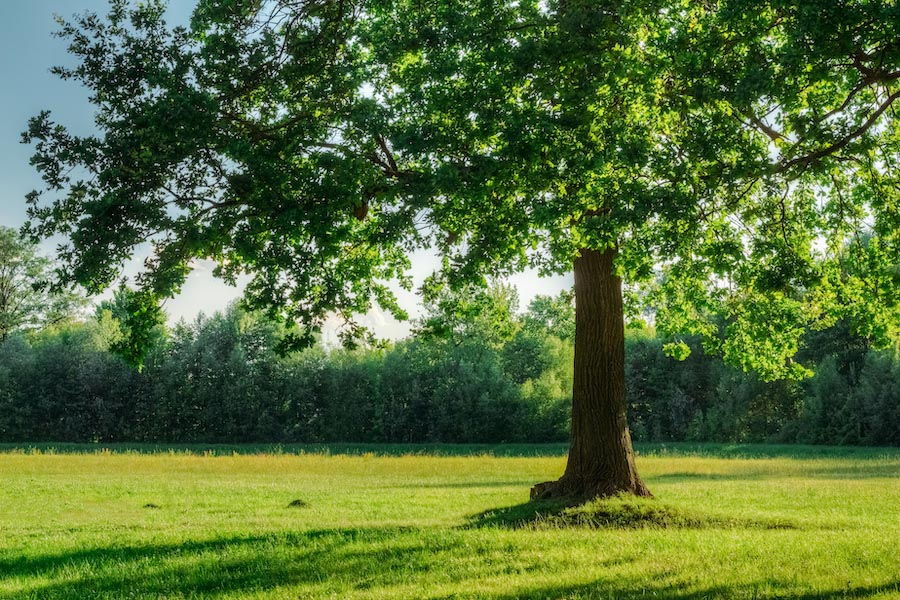 Consider Your House
It's obvious that a tree will affect your outside spaces, but if it's close to your house, it might make a difference to the indoors as well. If a tree casts shade on your roof, it could give you a welcome break from your air conditioning costs. However, it could also make a previously bright room dark. There are also structural issues to keep in mind. Plant a tree too close to your house, and it could eventually cause damage to the foundation. Finally, you'll want to make sure that, as the tree grows, it will remain clear of any power lines or underground plumbing lines.
There's definitely a lot to think about before introducing a new tree to your yard. This article isn't meant to stop you planting a tree. It's meant to stop you planting a tree that you'll regret! Consider the future carefully, and you can enjoy your new trees for years to come.
Arborist Now Can Help!
If you're feeling overwhelmed or unsure, it's definitely worth calling in a professional tree service. Expert advice will more than pay for itself by preventing costly problems down the road. If you're the San Francisco Bay Area, schedule a consultation with Arborist Now. We have lots of experience, and a history of satisfied customers. Our skilled tree care professionals will help you get your tree off to a great start!
---