How to Incorporate More Trees Into Your Landscaping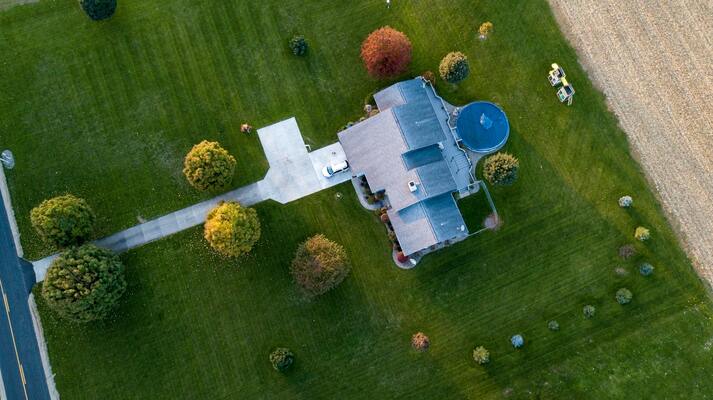 How to Incorporate More Trees Into Your Landscaping
A surefire way to immediately improve your landscaping is by adding more trees. There are so many benefits to having trees on your property and in your life, as long as you do it in a smart, productive way.
Here are our top tips for planning, choosing, and incorporating more trees into your landscape.
Figuring Out Where to Put More Trees

First things first, you will want to make sure that you have a specific location for the new trees you are planting. To do this, you will need to ask yourself some questions:
Do you want to add curb appeal? Would your landscaping benefit from trees at the front of your property?
Do you need additional shade in your landscaping?
Would your landscaping benefit from trees added for privacy?
Do you want trees that will invite wildlife?
Do you want trees that will provide you with food?
Where do you have the best space for trees and their root systems?
Tree Selection

Once you have decided where you want to plant new trees in your landscaping, it's vitally important to decide on what type of trees your yard would benefit from.
Below we have some lists of the best trees for different needs. However, make sure you consider your local climate and hardiness zone before making a final decision as well.
If shade is the most important feature for you, consider some of these awesome shade trees.
If you want to attract wildlife, here are some great options.
Looking for trees that provide you with food? Check these out.
For great flowering trees, this list is perfect.
Planting and Aftercare for Your New Trees

Now that you have your locations and tree species picked out, it's time to start planting!
We definitely recommend adding some diversity into your landscaping, meaning that you shouldn't be afraid to mix and match different types of trees, shrubs, plants, and flowers. Different textures, shapes, and colors will make for a more aesthetically pleasing design.
Also, you will want to make sure that the species you plant next to each other are compatible. For example, if you have plants that love and need shade, add a shade tree to the area.
Once the trees are planted, you will want to mulch around them. It will both make them look significantly better, but it also helps your trees retain moisture in the soil and prevent potential diseases from spreading.
Hiring Professionals to Assist You with Adding More Trees to Your Yard

For further questions regarding choosing, planning, and adding more trees to your landscaping, consider contacting tree care professionals in your area.
If you are located in the San Francisco Bay Area, consider contacting Arborist Now for assistance with your new landscape and trees.
---